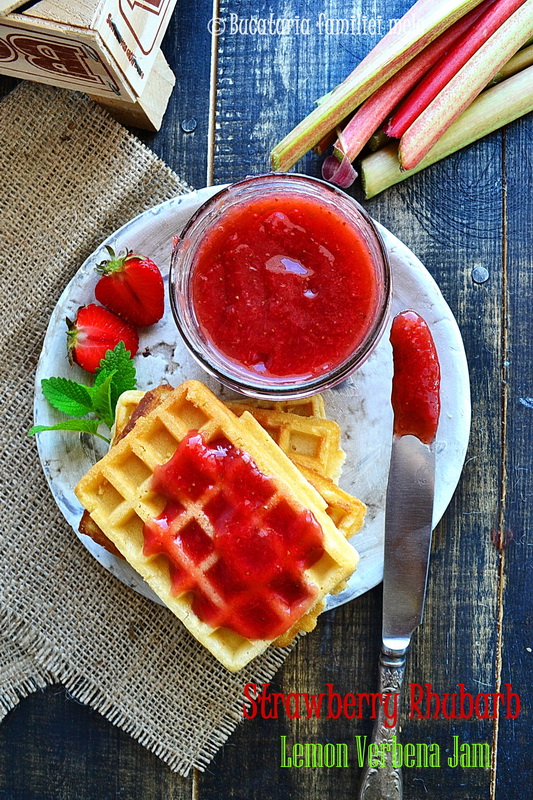 First thing first. You'll need lots of rhubarb ❤ and it's fun to go pick your own or take the one provided by your friendly neighbor garden.
1,600 kg Strawberries –  fresh.

1,200 kg Rhubarb ( weighed after I peeled and cut into small pieces)
750 gr. sugar
10-15 large leaves of  lemon verbena (or mint)
1 large apple cut into 4
lemon juice ( optional )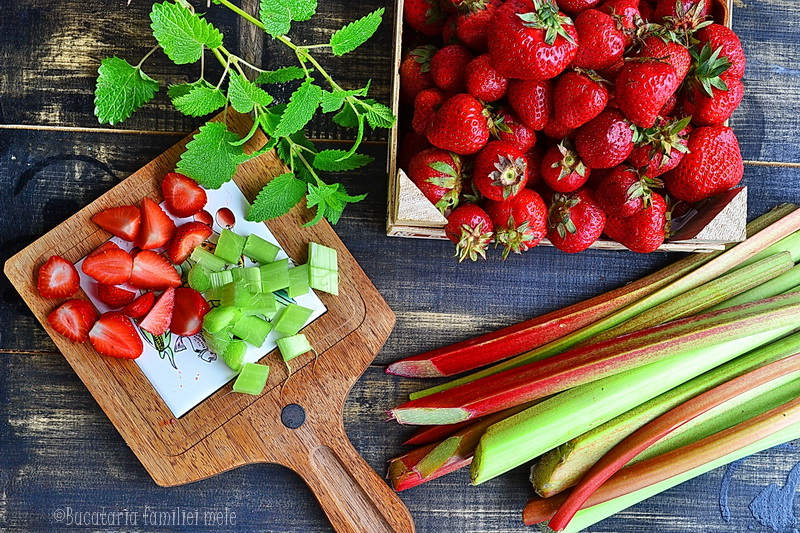 1.  Rhubarb varieties differ – if the type you have has a tough outer skin, peel it off and then dice the stalks into 1/2 inch pieces.
2.  The strawberries only need to have the hulls removed and then crush them. Not completely crushed, but mostly.
3.  Put all the fruits in the pot, cover and simmer until rhubarb is tender.
4.  When you think fruits are tender enough remove the pot from stove and with a stick mixer turn it  into paste. Be careful not to burn. Ok, this step is not necessary if you like you're jam to have texture.
 5. The paste obtained go back on the heat and now is time to add sugar.
Add also the apple cut in 4,  it contains pectin.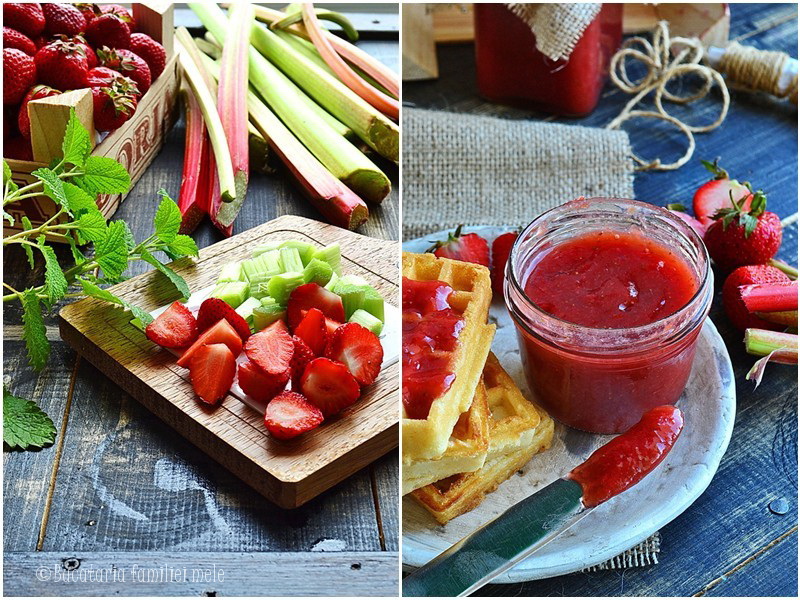 6.  Add lemon verbena leaves without chopping them, it will be easier to remove them in the end. Add lemon juice.
7. Leave a moderate to low heat until it begins to boil, stirring constantly ….
8. Foam…remove it. Do not forget to stir constantly, especially towards the end to avoid smoking the jam.
Use a teaspoon and taste the jam. It may need more sugar.
Have you added more and it's still too sour??
No problem … add more sugar and wait until it melts and taste again.
Write down exactly how much sugar you've added. If this is going to be a good recipe for your family, you will want to do it without so much tasting.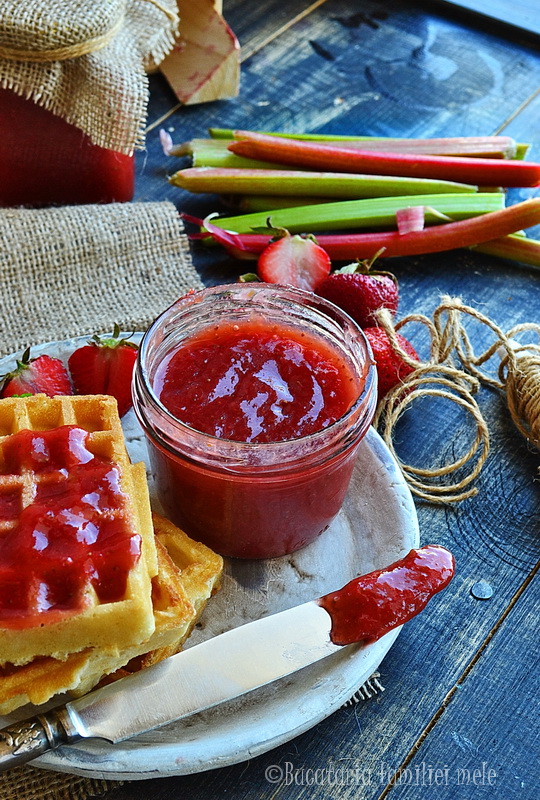 The amount of sugar used is according to you're own taste.
When you are finished and the jam reached the desired consistency you should have a sink full of spoons.
Caution! The jam can be extremely hot!
9. Testing for jam (thickness). Drop a small amount on the saucer you popped in the freezer earlier. Allow to cool a few minutes and if  jam wrinkles when nudged, your job is almost done. If not, cook a little longer, turn off the fire and test the jam again.
Very important to constantly wipe the edge of the pan with a damp kitchen towel.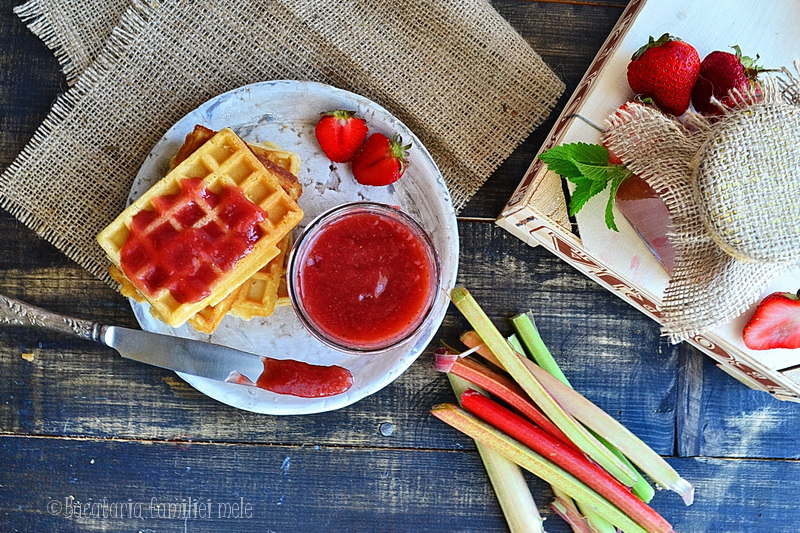 10. Do not forget to sterilize the jars. Heat the oven to 100 degrees C (fan on).  Place 10-15 clean jars in the oven for 15 minutes.
11. When the jam is ready,  take out the pieces of apple and the leaves. Do not throw them in the trash. Nothing beats a bowl of rice pudding with a side of  apples boiled in jam.
Just ladle the  hot jam into hot jars, put the lids and rings on and invert them, for 15 minutes. Then return to the normal position, and once cooled, they're ready to store.
What can I tell you more … Good luck !!
I Luv U All!