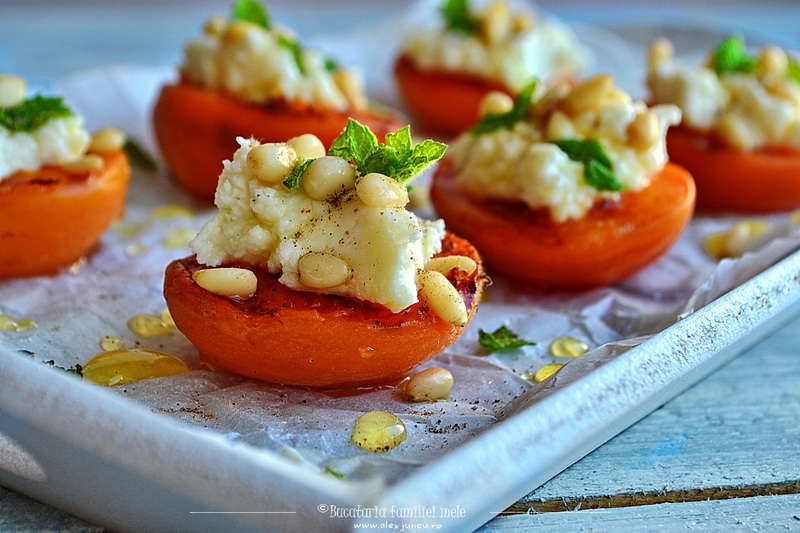 With this recipe you can play in so many ways … important is to have grilled apricots … I mean why not fill them with some Greek yogurt, sprinkled with honey and cinnamon?? AAAAA and this … filled with ricotta, sprinkled with pepper, rosemary and dripping olive oil …. Somebody Stop Me!
     4 apricots
     100 gr. goat cheese
     2 tablespoons honey
     2 tablespoons pine nuts
      mint leaves, chopped
     ½ teaspoon cardamom
     butter and olive oil for frying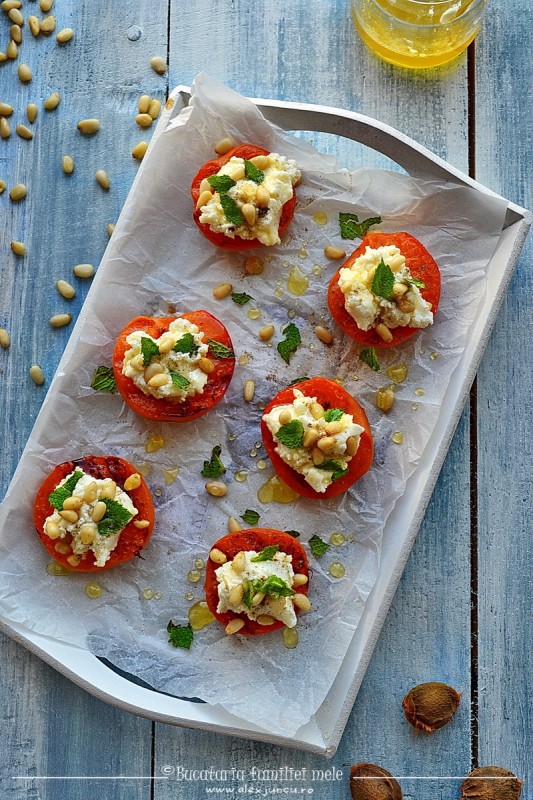 For this wonder began with brushing the grill-pan with a little olive oil before heating. A medium to high heat is enough.
Cut each apricot in half and remove the pit.
Melt a little butter and brush apricots.
Place them face down on grill 3-4 minutes, then turn on the other side .
Meanwhile in a bowl mix the goat cheese with honey.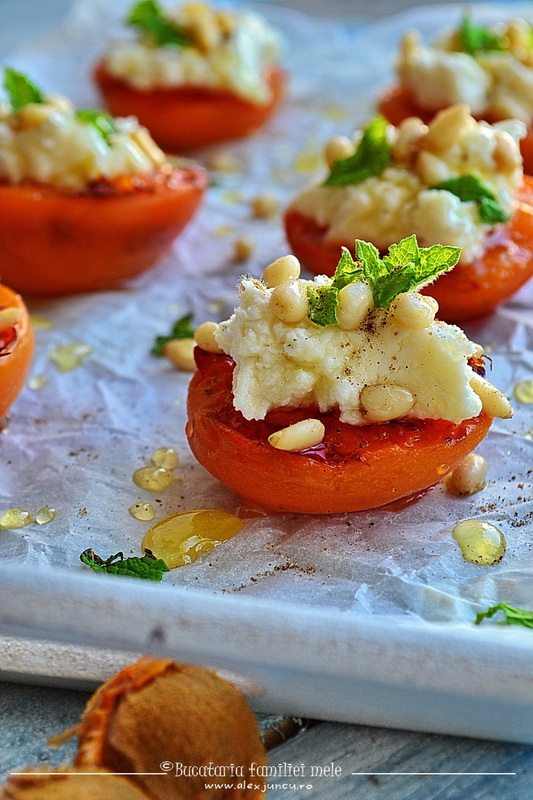 Fill each apricot with fresh goat cheese, sprinkle some pine nuts on top, add mint leaves, cardamom and some drops of honey.
Died and gone to Heaven!