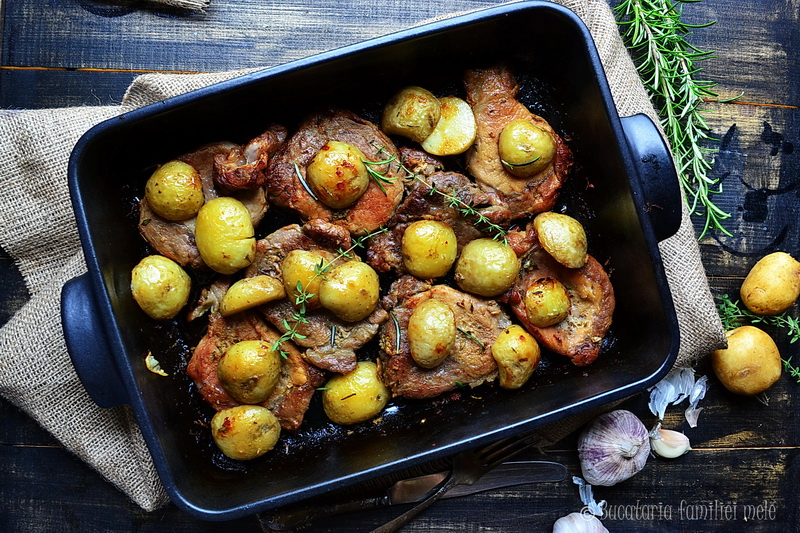 This is the kind of food I go crazy for- its one of those stick everything into the oven dish and wait, which combines all flavors and has personality. It's a great recipe obtained without too much trouble. You are in for a real treat!
8 fresh pork blades

new potatoes, about the same size

5 cloves garlic, peeled and finely sliced

1 small bunch fresh rosemary, leaves picked, plus a few more small sprigs

3 thyme spings

sea salt and freshly ground black pepper

extra virgin olive oil
Preheat oven to 240 degrees C. Smash your herbs + garlic + oil + salt and pepper in a pestle and mortar. Keep smashing until the mixture is nice and fine, then rub half quantity all over the pork blades.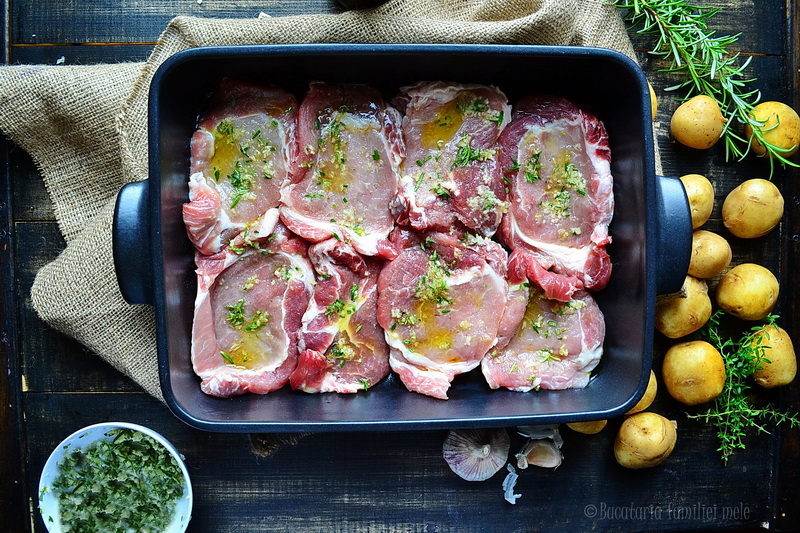 Pour some olive oil into a roasting tray. Place the pork and pour over small cup of water, scatter with the whole rosemary sprigs then put into your hot oven for about 15 min. I usually cover the tray while in the oven.
Meanwhile wash the potatoes (no need to peel them) and rub them with the remaining garlic-herb mixture. Mix well then set aside.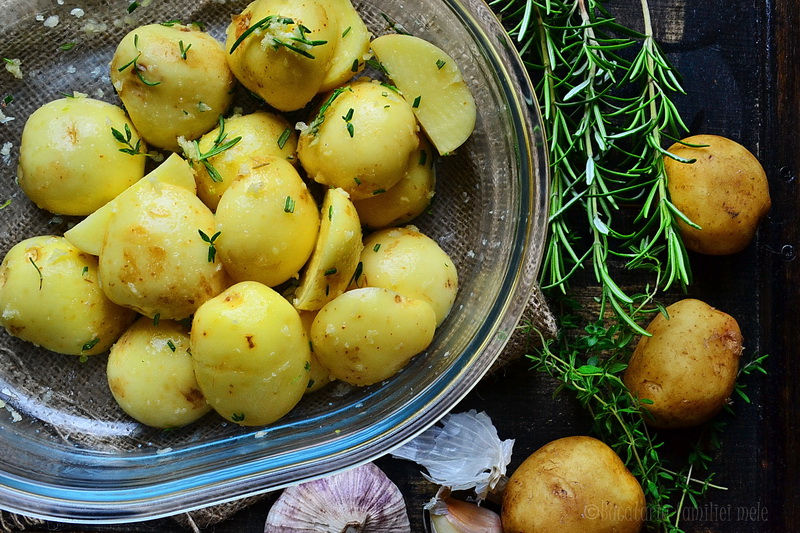 After about 15 minutes remove the tray from the oven, add potatoes and turn the temperature down to180°C and roast the pork until crisp, golden and cooked through.
In 30 minutes you should have roasted potatoes and the best roast pork blades you've ever eaten.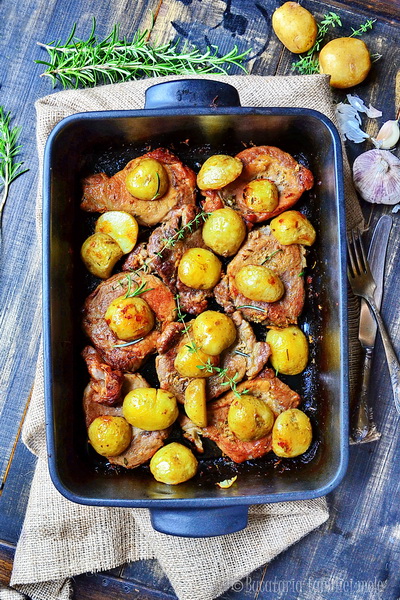 Enjoy !!!