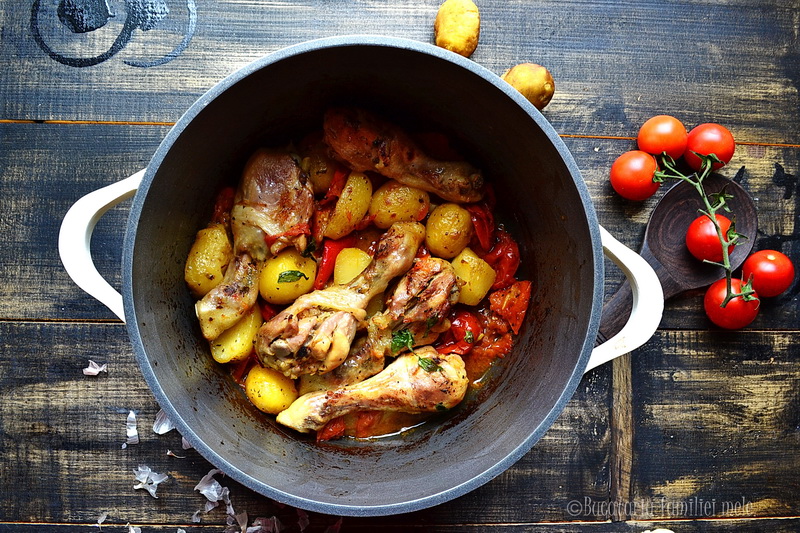 I'm a big fan of those dishes which are made in the same pot: one-pot meals, its one of those stick everything into the oven dish and wait for the flavours to combine.
It's really hard to go wrong with this dish.
cherry tomatoes – red or yellow, very sweet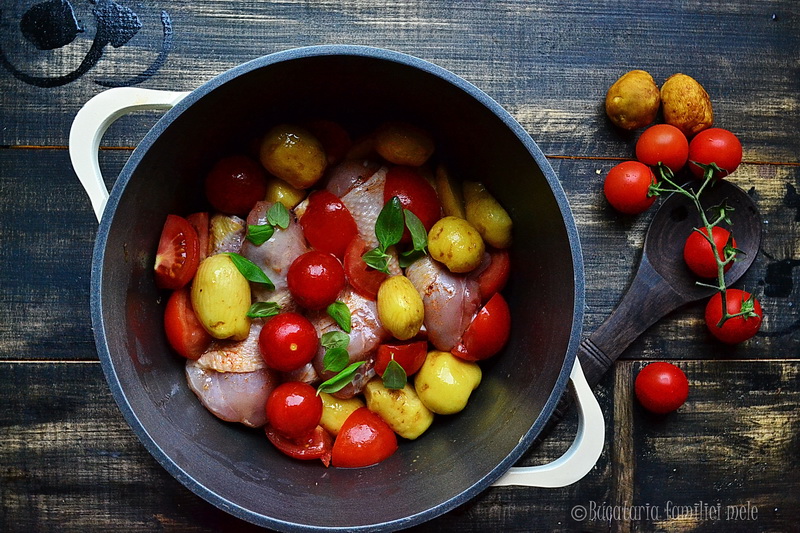 Simple as that. First preheat oven to 180 degrees C.
Season the drumsticks and brush them well with olive oil. Use a wide pan .
Wash thoroughly all vegetables and basil leaves. If the tomatoes are big cut them in half.
Shake the pan so that everything in there is greased well, you can even smell all flavors inside.
I used a whole head of garlic, skin on, cut in half and placed in the pan face up. If you wonder why I leave the garlic so I want to say this: I don't think there is anything in this entire world that I love more than roasted garlic. Garlic becomes very mellow and easy to spread on toast after cooking. Yum!
Give the oven 1 hour to 1hour and a half, until drumstick are made and the meat begins to fall off the bone.
Good Appetite !!