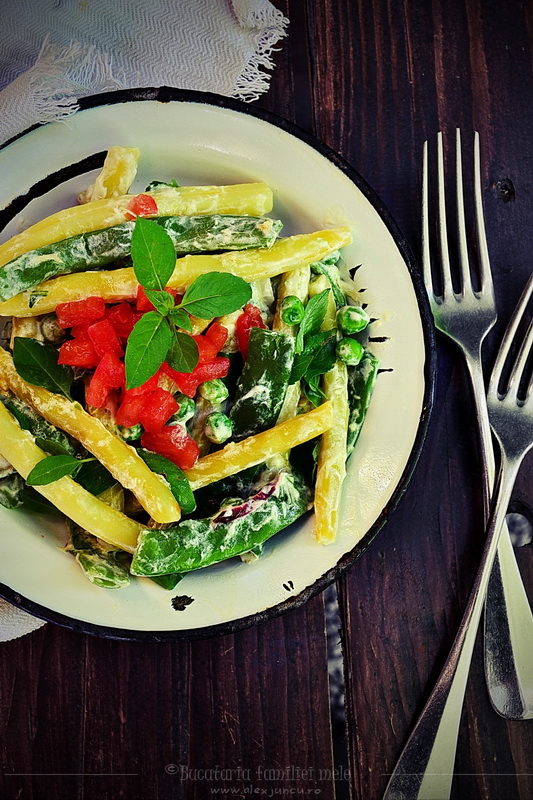 Fresh beans and peas, a creamy yogurt dressing – that's about all I could wish for my salad.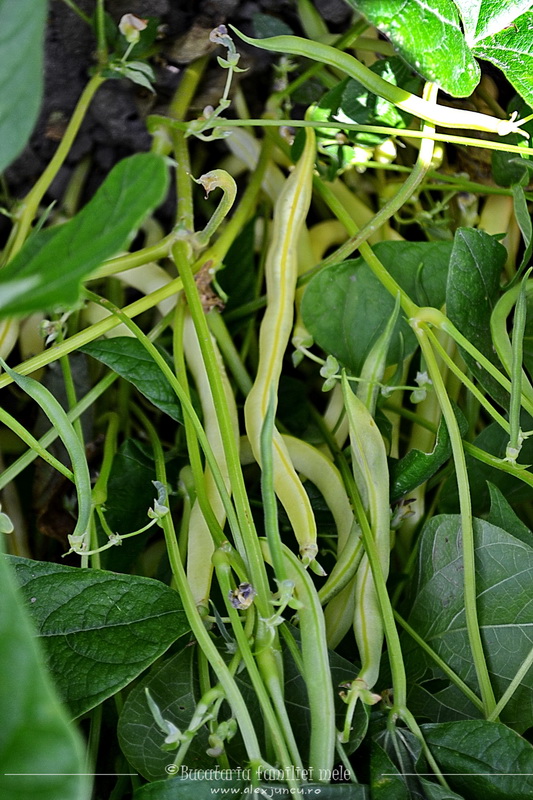 Ingredients:
green beans, washed, root end trimmed ( 400 gr.)

yellow beans, washed, root end trimmed (400 gr.)

peas out of the pods (350 gr.)

red onions, sliced ( 2 medium ones )

ripe plum tomatoes ( 3 )

basil leaves, washed, dried, chopped ( a handful )

salt and fresh ground pepper, to taste

olive oil
Dressing:
125 gr.plain Greek yogurt

4 tablespoons extra virgin olive oil


3 tablespoons fresh lime juice

2 cloves garlic, finely minced


sea ​​salt, to taste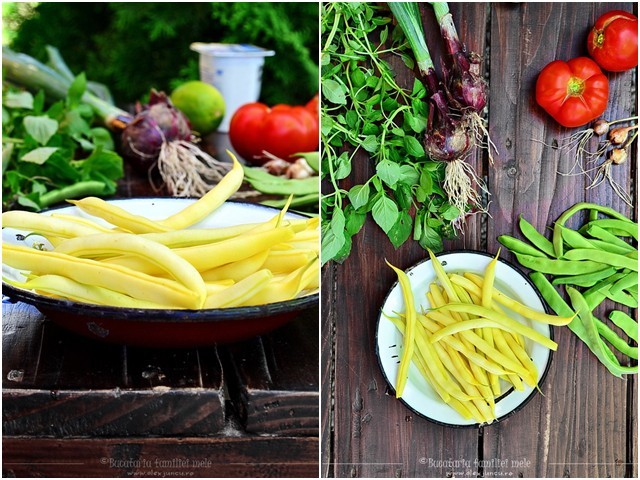 Prepare the dressing:
In a small bowl mix together yogurt and olive oil until smooth. Add lime juice, garlic and salt, and whisk until creamy and fully combined. Set dressing aside.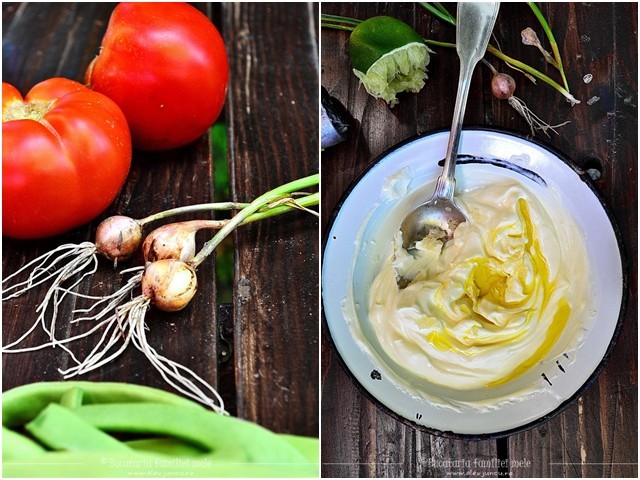 Fill a large pot halfway with water and 2 teaspoons of salt. Bring to a boil. Add beans and peas into boiling water and cook until crisp-tender, 4-5 minutes. Using tongs, transfer beans to a large bowl of ice-water to stop the cooking process.
Drain and set aside.
Heat 2 tablespoons of olive oil in a medium skillet. Add onion and leave over medium-low heat, stirring occasionally, for 10 minutes, until soft. Sprinkle with salt and set aside to cool.
Slice the ​​tomatoes and pull out seeds and pulp, than peel them. Dice the flesh. Set aside.
And that's about all preparations you need … in a large bowl mix together the two colors beans, peas, onion, tomatoes and basil. Pour over the yogurt sauce and shake the bowl to combine.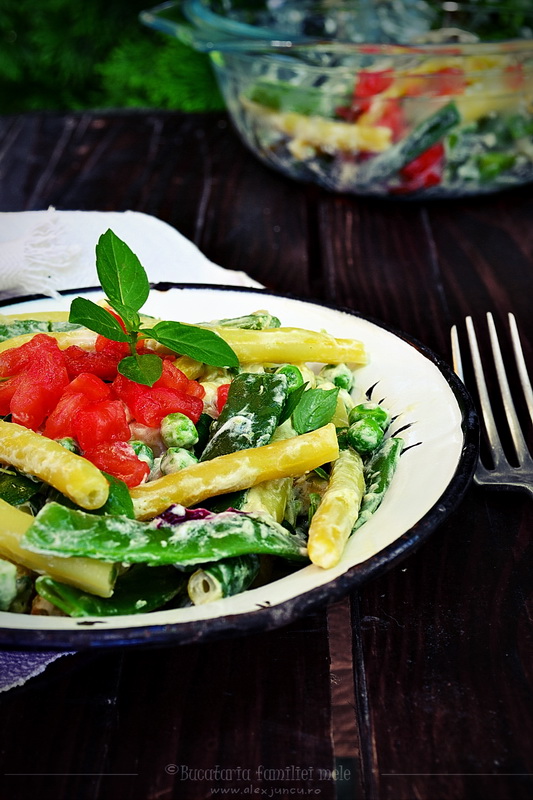 Season with salt and pepper, to taste and enjoy!