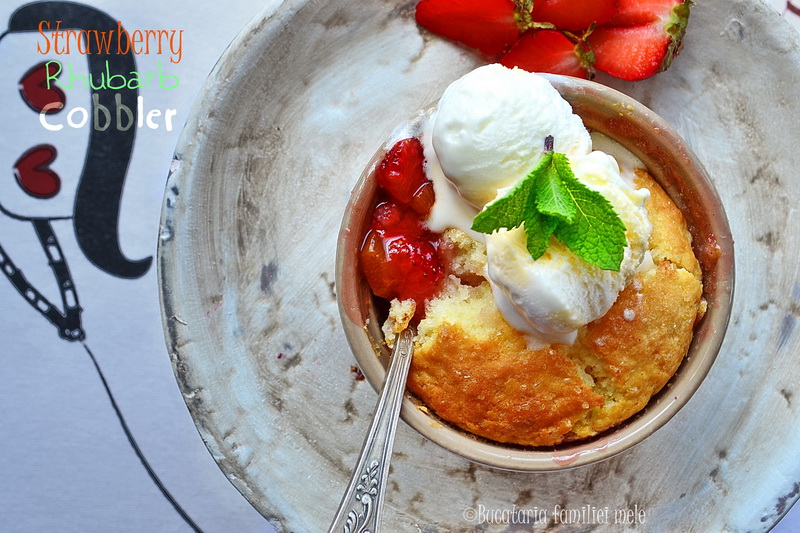 Filling:
     1 cup rhubarb (cleaned and cut into small pieces)
     1 cup strawberries (cleaned and cut into 2 or 4)
     75  gr. brown sugar
     2 teaspoons fresh lime juice
     1/4 teaspoon cinnamon
     1 1/2 teaspoon arrowroot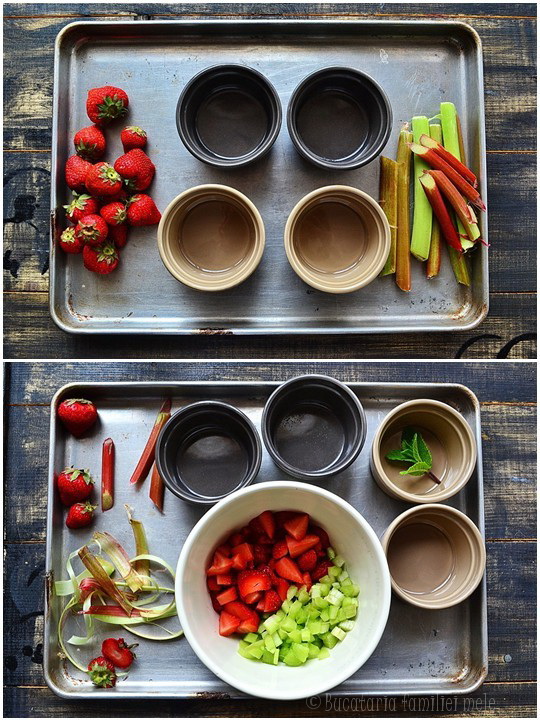 Put all filling ingredients together in a bowl and mix well until combined. Let stand at room temperature until you make the topping and preheated oven at 350 F.
Topping:
     100 gr. all-purpose flour
     50 gr. sugar
     1 teaspoon baking powder
     a pinch of salt
     50 gr. cold butter
     40 gr. greek yogurt
     1 egg
     1/2 teaspoon lime zest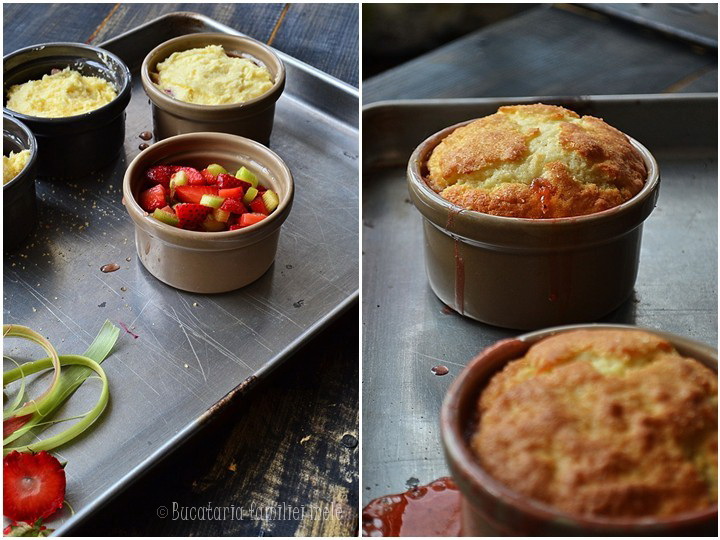 Mix flour, baking powder, sugar, salt and cold butter in the bowl of a food processor. Pulse until dough resembles coarse. Add greek yogurt and egg, pulse until the dough comes together. Pulse in the lime zest.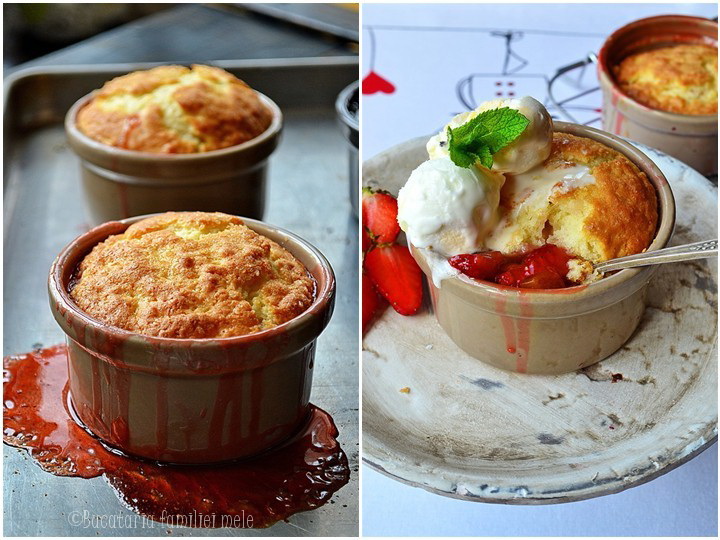 Take 4 individual ramekins and fill with fruits. Spoon over the batter. You can arrange it with the back of spoon and after just sprinkle a little brown sugar on top. Bake in the oven until topping is golden and filling is bubbly, about 30-40 minutes. Remove from oven and cool slightly. It can be served warm or room temperature.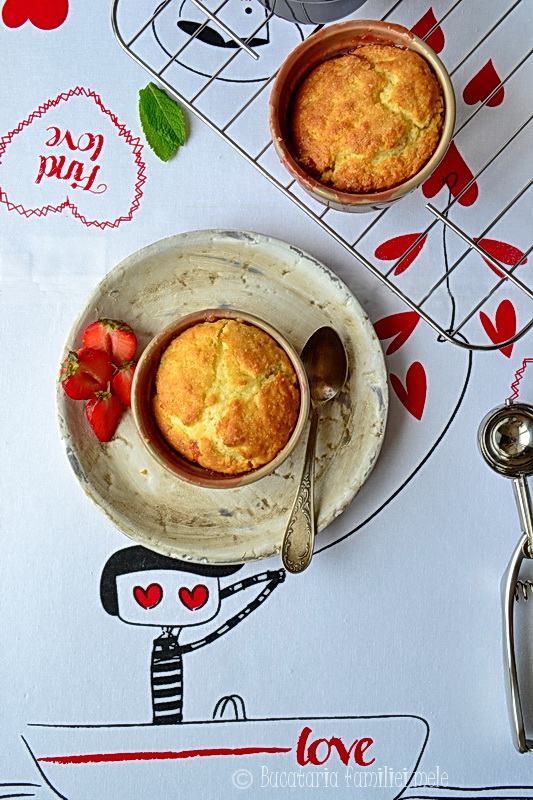 Serve with vanilla icecream. It's a must!!!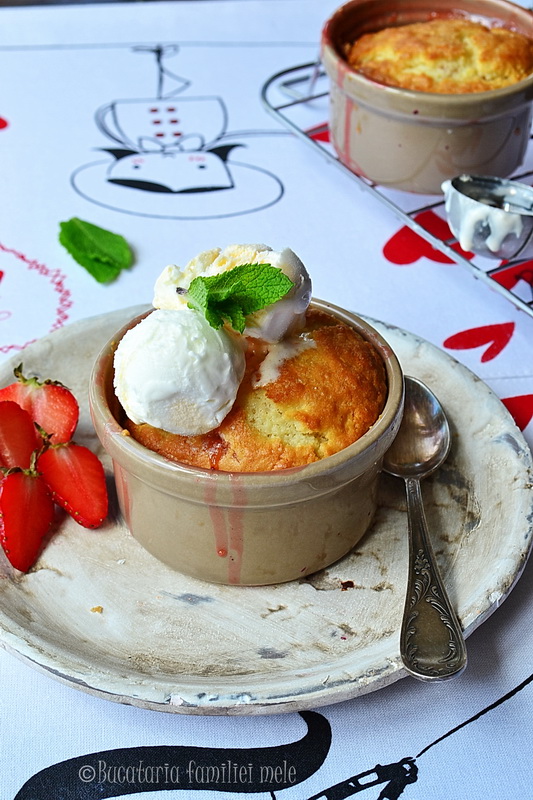 You know I Luv U All !!!