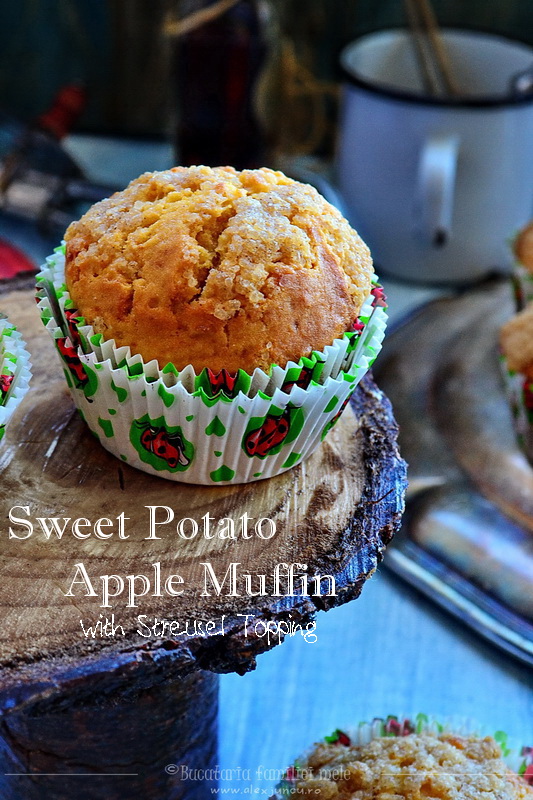 It's about time I baked some muffins … especially now that the school started and I have a preschool freshman in the house how needs a lunch box every morning. Oh dear, time goes by so fast… It's been almost 6 years since I was a proud owner of a pregnant belly. Those were the days … when oversleeping was not a problem, not like now when I have 2 pairs of feet in the ribs, and there was tidiness in the house not cars everywhere … and dinning at the restaurant … Oh happy days !
Back to my muffins, but still thinking about what hubby said "- just deal with it woman, that's what happens when you have kids :)"
Ingredients:
1 cup mashed sweet potato with apple ( recipe below ↓)
210 gr. flour
100 gr. brown sugar
1 teaspoon baking powder
1/4 teaspoon nutmeg
a pinch of salt
2 eggs
75 gr. butter
1 and 1/2 tsp of vanilla extract
zest of 1 lemon
Streusel Topping
1 tablespoon flour
1 tablespoon butter, at room temperature
2-3 tablespoons brown sugar
1/2 teaspoon cinnamon
Mashed sweet potato with apple
1 large apple, cut into quarters
1 sweet potato, peeled and cut into quarters
1 cup water
1/2 teaspoon cinnamon
1/2 teaspoon vanilla extract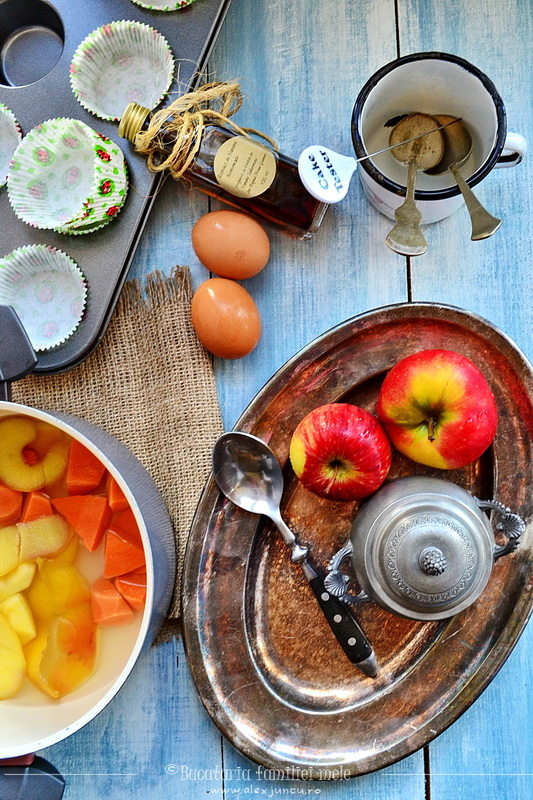 In a large saucepan put to boil the potato and the apple in water. Bring to a boil and cook for about 10 minutes. Leave the apple unpeeled cause it adds more fiber and flavor.

Mmmm …. Fiber .
Add cinnamon and vanilla and mix. Reduce the heat to a low simmer, cover the saucepan and let it cook 15 to 20 minutes undisturbed. Remove from heat and allow to cool, then drain .
Put in blender. Press the ON button until sauce reaches the desired texture .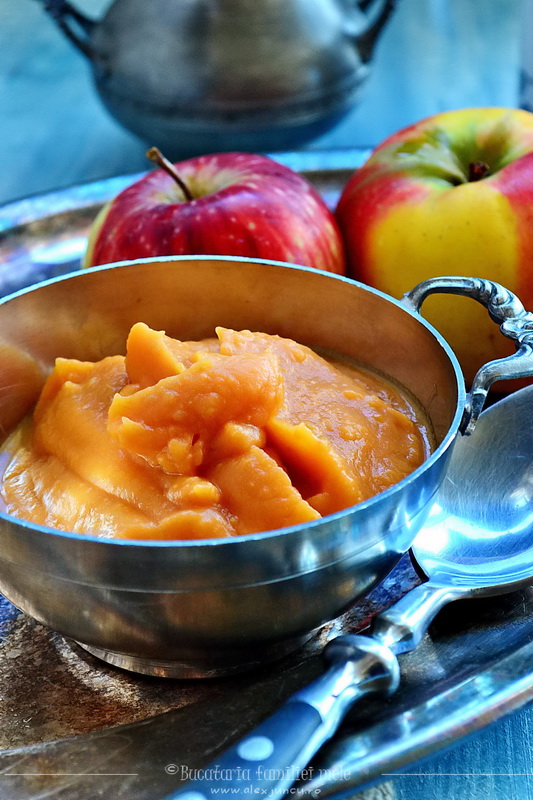 Muffins
Preheat oven to 180 degrees C.
In a large bowl mix together flour, baking powder, nutmeg and salt. Put them aside.
In another bowl, mix together : eggs, vanilla, lemon zest, brown sugar, butter (melted and cooled), mashed potato and apple – until it reaches a smooth texture.
Pour the wet ingredients over the dry ones. Mix just until the flour is no longer visible .
Do not over-mix the batter .
Spoon batter into muffin forms (it is a softer dough).
Use your finger tips to prepare the topping by mixing the flour + butter + cinnamon + sugar until you get a crumbly dough that looks like larger crumbs.
Sprinkle crumbs over batter.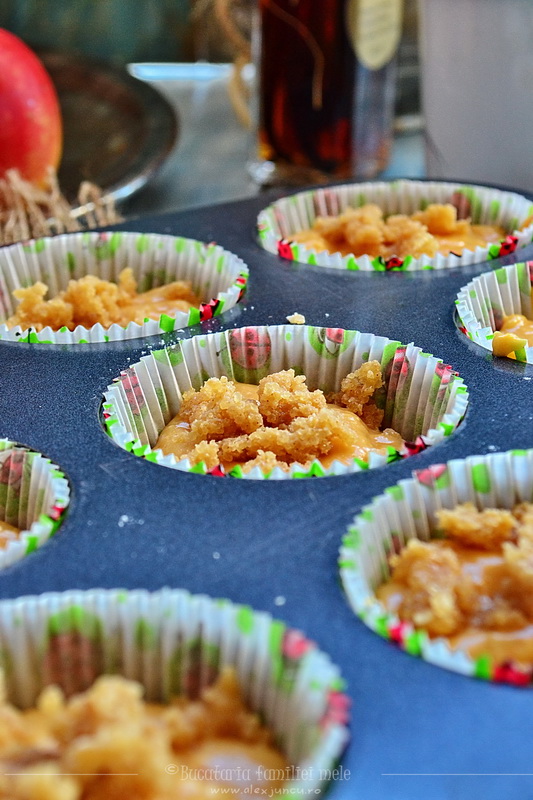 Bake 20 minutes or until a toothpick inserted into the center of a muffin comes out clean.
Serve warm or at room temperature.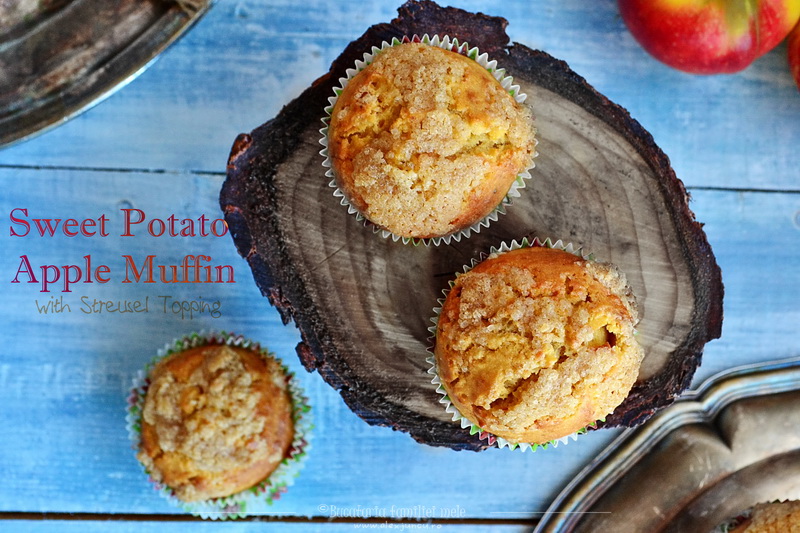 Enjoy!