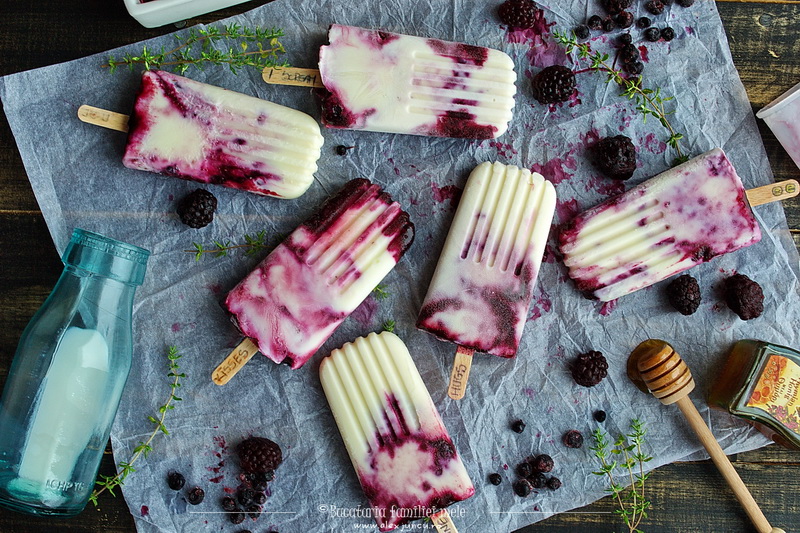 You're hot, right?? And you've had enough of the classic ice cream??
Then it's time to try something really special.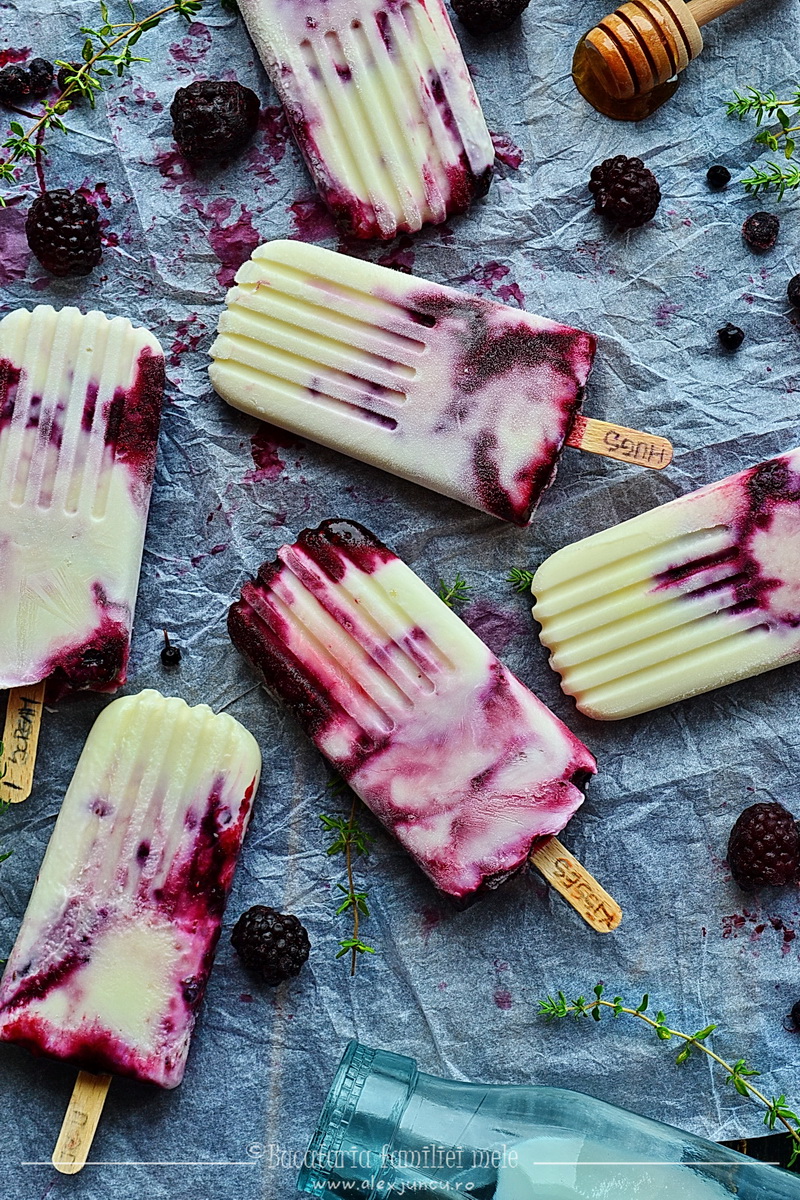 Ingredients:
250 ml. Milk
100-120 gr. Honey (I used thyme honey , brought from Crete, Greece)
2-3 Sprigs Thyme
100 gr. Goat Cheese
150 gr. Blackberries, Blueberries and Blackcurrants
120 gr. Brown Sugar
2 tablespoons Bourbon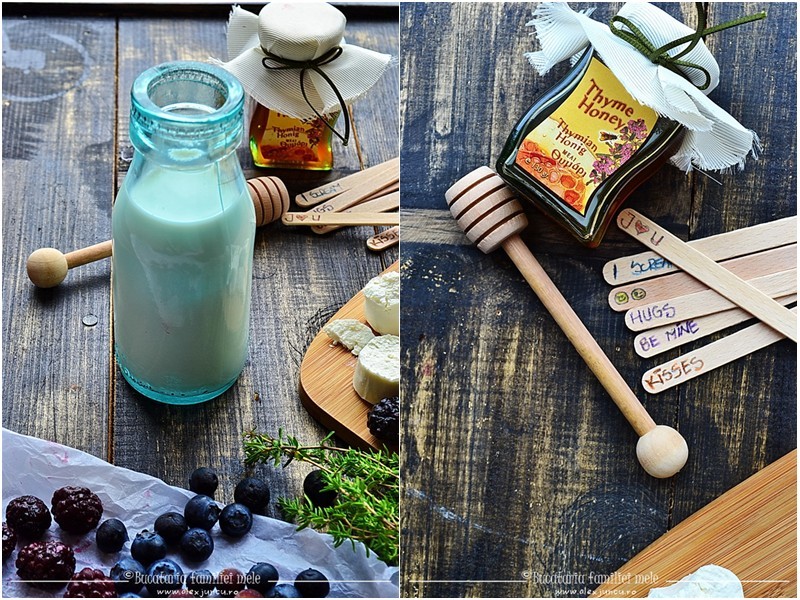 In a small saucepan put the fruits and lightly mash them. Add brown sugar on top.
Warm the mixture over a medium-high heat and allow about 10 minutes until sugar melts and begins to turn into jam. Remove from heat, add the bourbon, stir and allow to cool (do not exaggerate with alcohol, if there is too much it's never gonna freeze).
In another saucepan warm the milk (not boil) toghether with the sprigs of thyme. Leave them on springs because in the end they'll be removed.
In the warm milk add the honey and stir until combined. Set pan aside.
In another saucepan, and this is the last, put the goat cheese. Add the warm milk little by little, stirring with a whisk. You'll notice that the cheese will melt in the milk and you'll finally get a thin cream.
Prepare forms and pour the cream mixture and fruits in layers. Add the popsicle sticks and freeze overnight.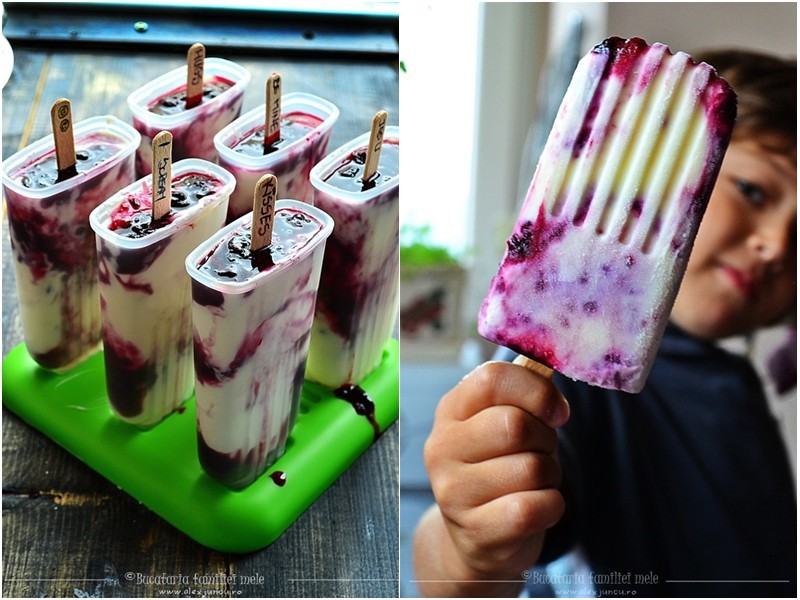 To be able to taste this extraordinary delicacy you need to put the molds under running hot water about 20 seconds, then tap the corner of the table.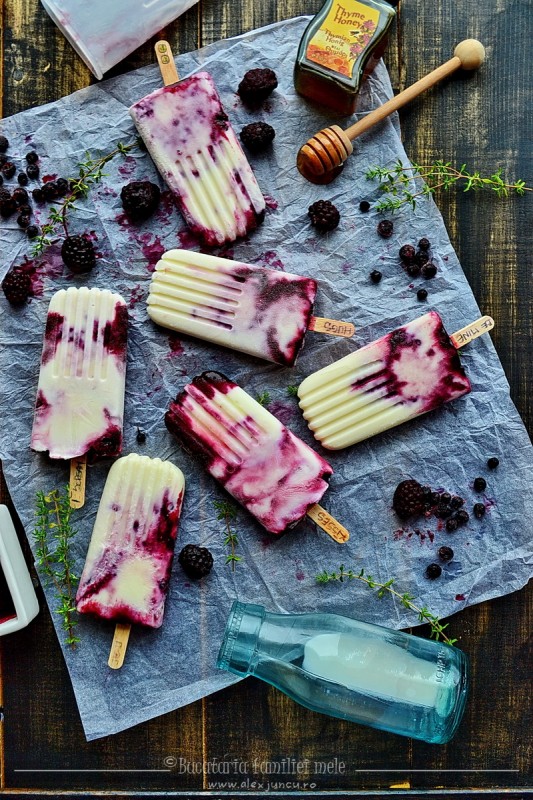 You have NO excuse not to make popsicles !!!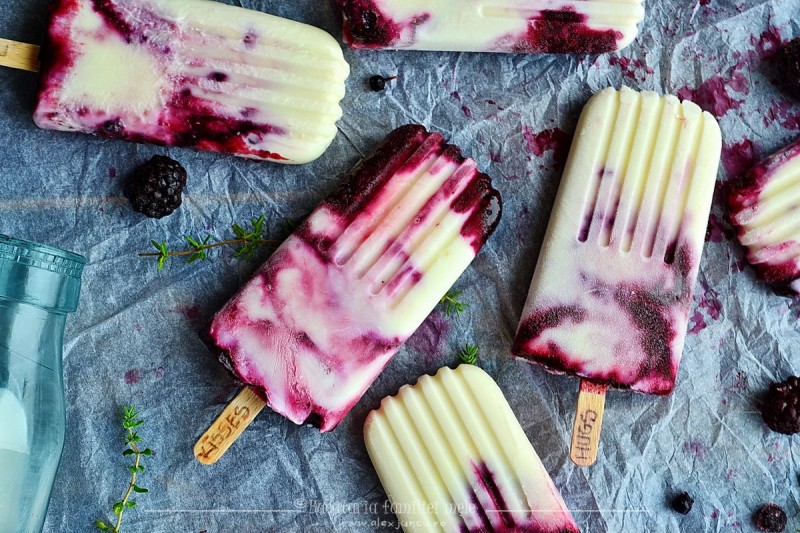 Enjoy!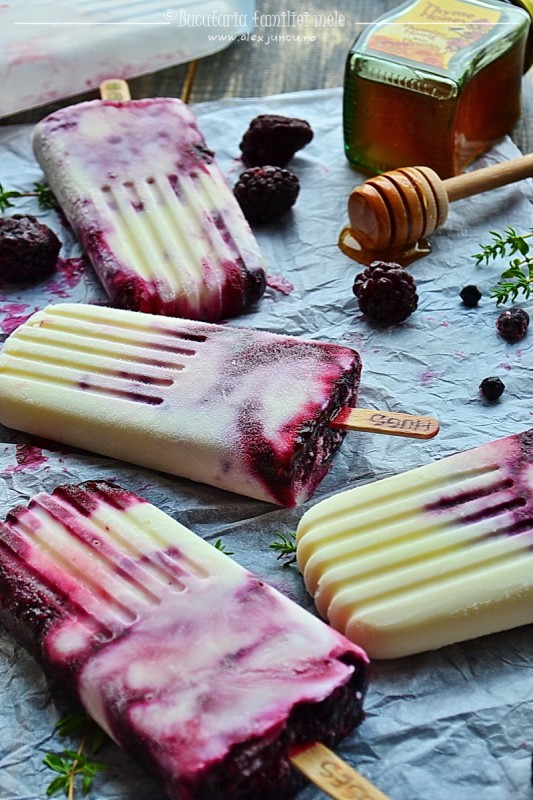 Source: Cooking Stoned